The Senate President, Godswill Akpabio, on Sunday, attended the family Thanksgiving Service of the former Governor of Rivers State, Nyesom Wike.
The Thanksgiving Service was held at the ST. Anglican Church, Rumuepirikim Deanery, Rivers State.
Premium Politics reported that Wike while addressing the congregants at the thanksgiving service recalled that in 2018, he was poisoned at the campaign secretariat of the Peoples Democratic Party.
He also revealed that he experienced liver and kidney failure as diagnosed in a hospital in Beirut, Lebanon.
The former Rivers State governor recalled that on one fateful Sunday in December 2018, when he was due to attend the thanksgivings of his former Chief of Staff, Chief Emeka Woke, he was incapacitated to attend the event because he had been poisoned.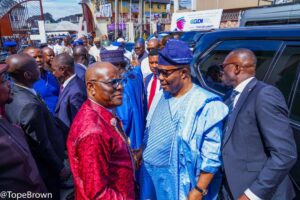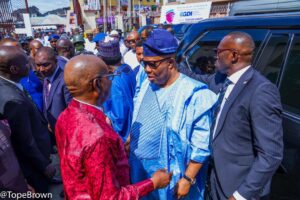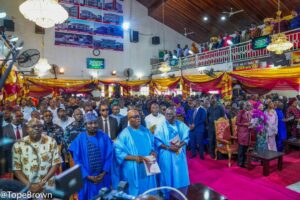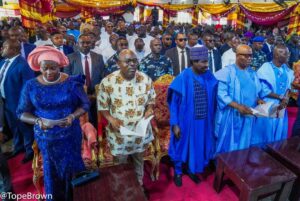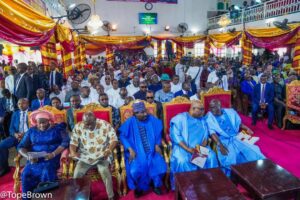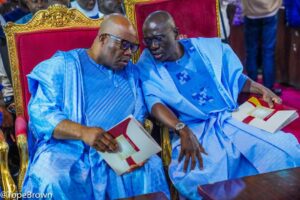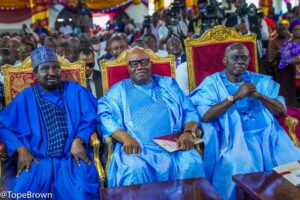 He stated, "From that Sunday, I never came down from my room. It was bad, but those who attended the January 1st, State Banquet of 2019, will know that I never spoke that day. I just sat down there and I told my deputy governor to speak on my behalf.
"People didn't know what was going on. After that banquet, by 12 midnight, I was taken out of the country because I thought it was over.
"When we got to Beirut, the doctors looked at me and I was looking at them. They were not telling me anything, they said we have to do many tests."
He stated that the next morning the doctors returned and presented a gloomy report that his kidney and liver were no longer functioning.
"I never knew that I had been poisoned in our campaign secretariat. My intestinal were all black. The doctors did all they could do.
"But, through divine providence, what would have been a disastrous situation was miraculously turned around by God, who immediately began to restore his failed organs, " Wike added.