The Vice President, Yemi Osinbajo, has been hosted by the Kenyan president, Williams Ruto.
Osinbajo made this known as he shared photos from the event on his Twitter handle on Sunday, thanking Ruto for being a 'gracious host'.
Recall that, Osinbajo arrived Nairobi, the capital of Kenya on Friday for the 2023 Mo Ibrahim Governance Weekend, where he was billed to speak during the event themed: "Global Africa".
The vice president was also expected to hold bilateral meetings with Ruto and the British Minister of State for Development and Africa, Andrew Mitchell.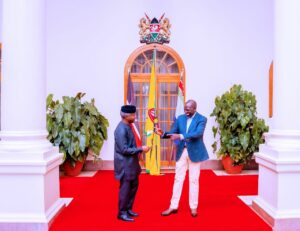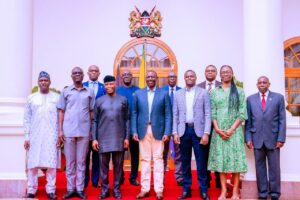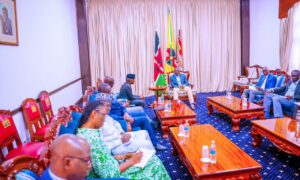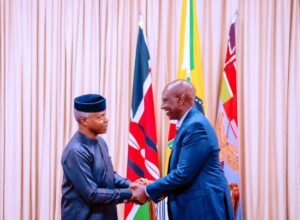 The Mo Ibrahim Foundation, the organiser of the annual forum, was established in 2006 with a critical focus on the importance of good governance and leadership for Africa.
Ruto; former President of the African Development Bank, Donald Kaberuka and Director-General of the World Trade Organization, Ngozi Okonjo-Iweala, among others also attended and spoke at the forum.
Speaking concerning the event, Osinbajo wrote, "It was a pleasure to meet with Kenyan President @WilliamsRuto. It was an opportunity to discuss a wide range of issues.
Thank you for being a gracious host."