The Lagos State Government has presented official vehicles to six Permanent Secretaries, who were sworn in on Thursday, May 18.
The Head of Service, Mr. Hakeem Muri-Okunola, who was represented by the Permanent Secretary, Public Service Office, Mrs. Sunkanmi Oyegbola during the presentation of the new official vehicles, stated that the occasion marks a significant milestone in the present administration's commitment to excellence and efficiency.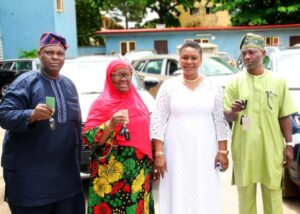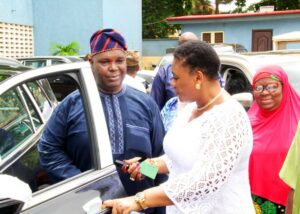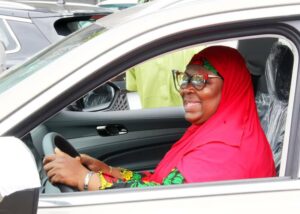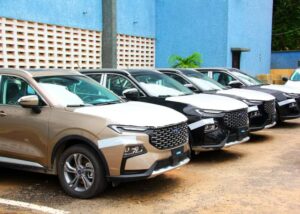 Tribune reported that Muri-Okunola maintained that the vehicles would not only serve the operational needs of the Permanent Secretaries but would also undoubtedly enhance their productivity and efficiency, stressing that the vehicles will meet their specific needs.
The Tutor-General/Permanent Secretary of Education District VI, Dr. (Mrs.) Shareefah Adejoke Yusuf, while responding on behalf of other Permanent Secretaries after the presentation, expressed their deepest appreciation and heartfelt gratitude for the extraordinary gift of the official vehicles that were handed over to them by the Lagos State Governor, Mr. Babajide Olusola Sanwo-Olu through the Office of the Head of Sevice.
According to her, "The vehicles will positively impact our lives in ways we could never have imagined. This remarkable gesture will undoubtedly have a profound impact on our productivity".
Other Permanent Secretaries who were beneficiaries of the official vehicles include the Tutor-General/Permanent Secretary, Education District I, Mr. Adebowale Adeoye; Tutor-General/Permanent Secretary, Education District V, Mr. Amuni Abayomi; Permanent Secretary, Office of Local Government Establishment & Training, Mrs. Olushekun Bibilomo; Permanent Secretary, Local Government Service Commission, Mr. Obadina Akinbode and the Permanent Secretary, Office of the Chief of Staff, Mrs. Akanbi Adenike.