The ongoing Presidential Inauguration ceremony has continued today, May 26, with the presidential inauguration public lecture.
The Vice President-Elect, Kashim Shettima and other personalities were spotted during the lecture at the National Mosque in Abuja.
The series of events to mark the presidential inauguration, started on May 18 with the World Press Conference by the Secretary to the Government of the Federation, Boss Mustapha, at the Rotunda Hall Ministry of Foreign Affairs, CBD, Abuja.
Followed by the Regimental Dinner in honor of the Commander in Chief on May 23, at the Armed Forces Officers Mess, Abuja.
The Valedictory Federal Executive Council Meeting was held on Wednesday, May 24, at the FEC Chambers, Aso Villa.
On Thursday, May 25, it was for the Investiture of the President-Elect and Vice- President-Elect with the National Honors of Grand Commander of the Order of the Federal Republic and Grand Commander of Order of the Niger respectively and Handover of Transition Documents, at the State House Conference Centre in Abuja.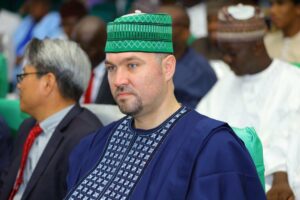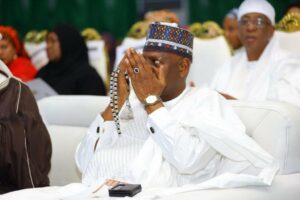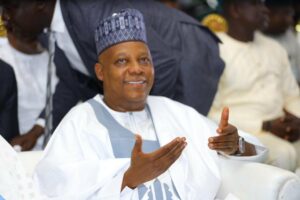 Saturday, May 27 has been slated for the Inauguration Lecture on the topic: "Deepening Democracy for Integration and Development" by former President of Kenya, His Excellency, Uhuru M. Kenyatta, at the International Conference Centre in Abuja.
On Sunday, May 28, it would be for the Inter-denominational Church Service Inauguration Dinner/Gala Night, at the National Christian Centre by 10:00am for the Church service, and the State House Conference Centre by 7:00PM for the dinner/Gala night.
Monday, May 29 being the Inauguration Parade/Swearing-In of the President and Vice President, at the Eagle Square, CBD, Abuja by 10:00am.
Afterwards, it would be time for the Post Inauguration Luncheon on Monday at the State House Banquet Hall by 1:30 pm (Strictly for Mr. President with former Presidents, Heads of Government and his invited quests).