Juliet Buna
The President Major General Muhammadu Buhari (retd,) is presiding over the council of state meeting to discuss the petrol and naira scarcity, as well as insecurity ahead of the elections.
The meeting is taking place at the council chambers of the presidential villa, Abuja.
Yakubu Gowon and Abdulsalami Abubakar, former heads of state, are in attendance at the meeting while former President Goodluck Jonathan is also present.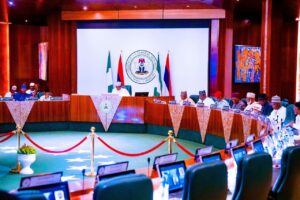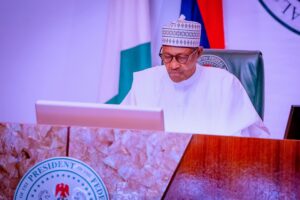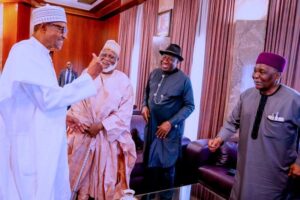 Former President Olusegun Obasanjo joined virtually while several governors are physically present at the meeting.