The Speaker of the House of Representatives, Tajudeen Abbas, has expressed gratitude for witnessing the historic pre-independence anniversary lecture.
He highlighted the theme's significance in addressing socio-economic crises.
The Speaker also underscored the need for a living wage noting that well-compensated workers form the foundation of a corruption-free society which is crucial for progress.
The pre-independence anniversary lecture is part of the Federal Government's plan to mark this year's independence anniversary.
The theme of the anniversary is 'Nigeria @ 63, Renewed Hope for Unity and Prosperity'."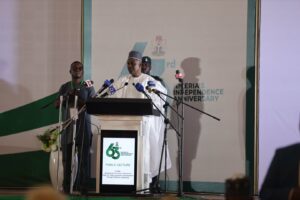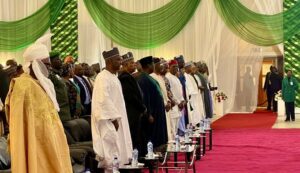 Premium Politics had reported that the Secretary to the Government of the Federation, George Akume, said there would be a symposium on September 28 at the conference centre of the presidential villa.
He stated, "[There will be a] lecture on Friday, 29th September 2023 at National Mosque Conference Center at 10:00 am and Juma'at Prayer at the National Mosque at 1:00 pm.
"[There will be a] Presidential Broadcast, Sunday, 1st October, 2023 at 7:00 am," he stated.
"There would be an inter-denominational church service on October 1 at the National Christian Centre at 10:00 am and a military parade on October 2 at the presidential villa at 9:00am."